The Return! Jib Kidder Brand New Album!
September 26, 2012 2:45 PM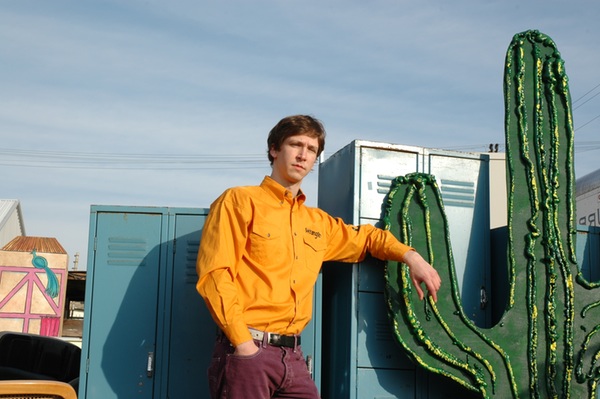 The one and only Jib Kidder sports his finest wranglers.
States Rights Records & Jib Kidder are back! We are so proud to announce today the release of Steal Guitars by Jib Kidder. Steal Guitars is a psychedelic road trip down the American highways with the AM radio playing that Bakersfield Sound of country music from the 50s & 60s. Mysterious genius, Jib Kidder's one of a kind experimental music approach and hip hop time signatures create a parallel world that exist in an imperceptible time period that is both the past and the future while eschewing simple nostalgia. Steal Guitars is a record about TIME, moving forward in time while looking back.
The meticulous construction of Steal Guitars creates something akin to a 3D paper collage of American western desert sunburn rattlesnake trucker travel plaza that wriggles with movement. The country in country music is USA. Steal Guitars is about the American mirages like love and money and labor.
Steal Guitars is accompanied by a collection of remixes, reworks, & collaborations called Steal Guitars: Fencing Partners featuring Julia Holter, White Rainbow, Wet Ones (e*rock & Bobby Birdman), Benoit Pioulard, Earzumba, Flap, Hamacide, Ben Lawless, & more.
Steal Guitars comes on beautiful 180 gram vinyl. We couldn't be more proud to present this to the world. Every vinyl purchase comes with download of Steal Guitars and Steal Guitars: Fencing Partners.
We've got a bunch of the songs to listen to over on the album page.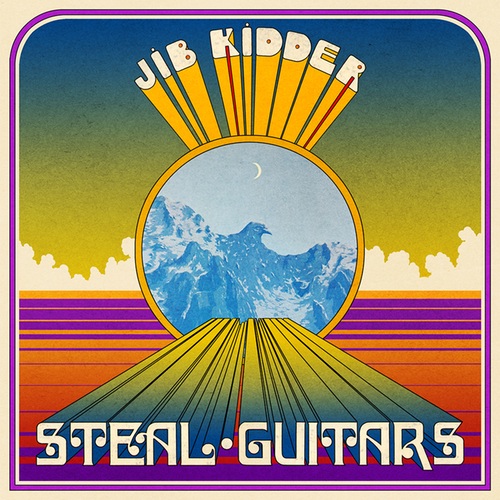 180 gram vinyl LP
$12
Comments (33):
Post a comment: