GROWN ZONE
A States Rights Compilation
This is States Rights Ohio
$10
Back Cover (also cool faces on inside panels)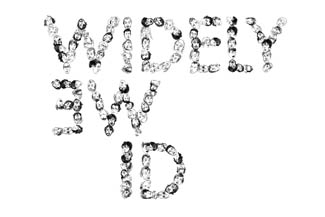 Poster Side of 11 x 17 Poster/Insert
EGO
1. Bad Weather California - You Be The Jesus

2. Valet - Lover Come Home

3. E*Rock - Violent Meditations

4. Eats Tapes - Leeds Like To Party

5. Cains & Abels - Metal In My Mouth

6. Flaspar - Be Forewarned (I'm Backworn)

7. White Rainbow - ijuswannatellsumbudy
(4.1 MB MP3)



8. ctrl alt AWESOME - Watersauce

9. D'n'D - Love Come Down

10. Panther - Taxes

11. The Kallikak Family - Top Gun

12. S. American Agriculture - Secret of the Easy Yoke

13. Manta - That Is The Truth

14. Powdered Wigs - Violin

15. This Song Is A Mess But So Am I - Hairy Palms

16. Okay - Pretend

17. Dites Donc! - I'm Only Going To Play Xiu Xiu Songs If You Break Up With Me

18. The Navin R. Johnsons - I'm a Girl/Boy feat. Andrew Peterson on production



SUPEREGO
1. Jib Kidder - The Return

2. Dirty Projectors - Retinal Heal

3. Bobby Birdman - Hope

4. YACHT - So What Do I Hold On To?

5. World Court - Freedom (Evolution Dub)

6. Kixly - Air, Trees, Color Patterns

7. High Places - Jump In

8. White Fang - Pterodactyl

9. Golden Shoulders - The Quickening Has B.

10. White Rainbow - Taking the BART to the Twinkie (Shrapped-up and do-gooder version)

11. Pash - Never Better (Glamours Shots Mix)
(3.4 MB MP3)



12. The Mouth & The Bone - Do You/Do Me

13. Nat Baldwin - Dangerfield

14. Jason Anderson presents The Weather Channel - Local on the 8s

15. Atole - Nightvision

16. Andrew Kaffer & the Fun Hogs - No Lo Sé

17. Kanda - Our Thoughts Are With You

18. Best Friends Forever - I Think It Would Be Great

19. The Kallikak Family - Top Gun 2: After Tastin' Sunsets

20. Lucky Dragons - Interstellar Face

SPECIAL BONUS MP3 Adrian Orange - No Wonder

(5.0 MB MP3)

GUESS WHO'S BACK!?!?!?!? It's Grown Zone, baby. States Rights Records' 3rd compilation in the Zone series is this labels largest project to date. It's a double disc comp, 38 songs, 36 bands, all new and unreleased material, all made for the comp with a very specific challenge. The artists were challenged to take a formative love of theirs (mostly music but a couple non musical) that had at some point become somewhat shameful (in their own eyes or peers or the critical public opinion) and to make a new song that embraces and pays a loving tribute to that GROANish influence. Some artists went straight for the GROAN jugular and went far from their current sound and straight to that influence and other artists tried to incorporate their love into their current vibe and aesthetic in a more subtle fashion. Each artists also provided us with a short statement about their song to maybe give a little insight into their groan or their process, which is a great help into this deeper experiment

GROW beyond the GROAN. I think we have. This is a really amazing collection of songs that is truly all over the map. From Op Ivy covers to disco and Enigma and System of a Down the influences are all over the place but as a group it all comes together and tells a story of early days of musical love being tapped into again in a new and refreshing way. To make it more about the artists and the process each artist on the comp is represented in the very special artwork by Rebecca Carlisle-Healy as a drawing of themselves.

2 CDs in a rad 2 pocket stumptown package with a beautiful 11x17 poster/insert. Such a tight little package!
$10 (US) $12 (WORLD)