White Rainbow
Prism of Eternal Now (2xLP or CD)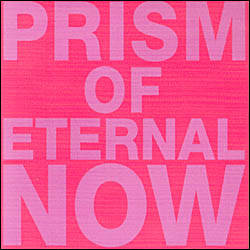 This was released by Kranky & Marriage Records.
CD - $10
LP - $20 (US) $25 (WORLD)
Side A:
1. Pulses
2. Middle
3. For Terry
Side B:
4. Mystic Prism
(7.2 MB MP3)


5. April25th1114pm
Side C:
6. Guitars
7. Waves
Side D:
8. Warm Clicked Fruit
9. Awakening

Amazing new album by White Rainbow available in righteous DOUBLE GATEFOLD VINYL or CD formats. Prism of Eternal Now pulses and flows with mantric chants, clattering percussions, sighing sustains and guitar leads unashamed of their scorching transcendence. Packed with focused tryyps.

Special Deal when you buy with White Rainbow's new SRR release Sky Drips Drifts!